Video games are a non-separable part of our childhood. No matter how many new games come, playing old-school games gives an irreplaceable feeling. Retro ROMs would help you to dive back into the experience. They allow you to download and play any of your favourite games on your Android for free. In addition to this, if you cannot afford to purchase a costly game subscription, Retro ROM's comes to your help. This article covers everything you need to know about Retro ROMs. Make sure you go through this entirely.
You may like: Best Overwatch Skins in 2023: How to Win Free Skins!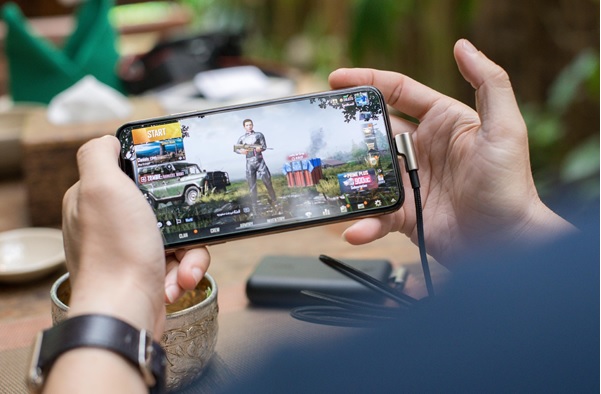 What is the difference between ROM and emulator?
Being a passionate gamer, you might have already heard the terms Emulators, ROM games and Retro ROM Android.
An emulator is a piece of software that is similar to the gaming console hardware, which allows other hardware to run games that were specifically built for another machine. The files of these games are pulled off to make copies which are called ROMs or ISOs depending on the console's software. In short, the emulator is a copy of the console and the ROM is a copy of the game.
You May Like Also>> TheWiSpy: Best Android Monitoring App in India
How to play using ROMs?
You can play numerous console games like SNES, n64, and genesis ob Mac, Mobile and all other smart devices with the help of ROMs. Simply you will transfer the respective ROM files and download them on your devices.
This is the most easiest and perfect way to play your favourite game any time.
ROM is a file of the game that has been transferred to a cartridge or a CD to allow the game to run on your Mac, smartphone or personal computer.
There are numerous emulators available on the internet. Start by selecting and installing an emulator. A few systems might need several emulators, so you better download the top rating emulator with good reviews.
Then select your favourite ROM or game file and save it. Plenty of video game ROMs for various games are available for free download in our comprehensive collection.
Now you need to remove and mount the ROM and the emulator. Make sure downloaded files can be in .rar or in .zip format, so if you are using a Mac to extract files, make sure you have an extracting software like the Unarchiver or the Winrar installed in your system. Second, you have to load the files before you unzip.
That is it! You can start playing your favourite game by running your emulator and loading your ROM. You can still turn to the emulator manual to read more regarding the game setup, instructions, controls and responses to often asked questions.
You also have an option to download and play cool retro ROM Android games on your Windows devices and Android.
Read Also>> Best Free Android Apps On Blackmart Alpha
Bottom Line:
Nowadays, there are a lot of ROM games on the internet. A huge number of ROM games without any cost can be played via free downloads through relevant website. Here you can find some fun ROMs which you should install on your personal computer and mobile phone. Before you proceed to use Retro ROMS, you should be aware of the fact that emulators are legal to use but there are certain ROMs which have copyrights, it is illegal to use copyrighted ROMs without taking permission.
There is no doubt that Retro ROMS is a marvellous technological advancement that lets you play old games and costly games for free on any device. There are some legal issues involved in it. So, make sure to be careful while downloading links and consider using anti-virus software to prevent your system from threats.