Bows and arrows have been around since immemorial, used as protection tools to collect food. With time, it emerged as a sport. However, not everyone can become a master archer and create a name for themselves, but everyone can become a part of the sport by practising hitting the target on their Android devices.
If you've always been fascinated with archery, hone your skills to become a pro at hitting the bullseye through archery apps installed on your phone. These archery games are designed to give you a unique experience of aiming and shooting. In addition, you can join virtual competitions with friends or compete against online opponents worldwide. Check out the list below.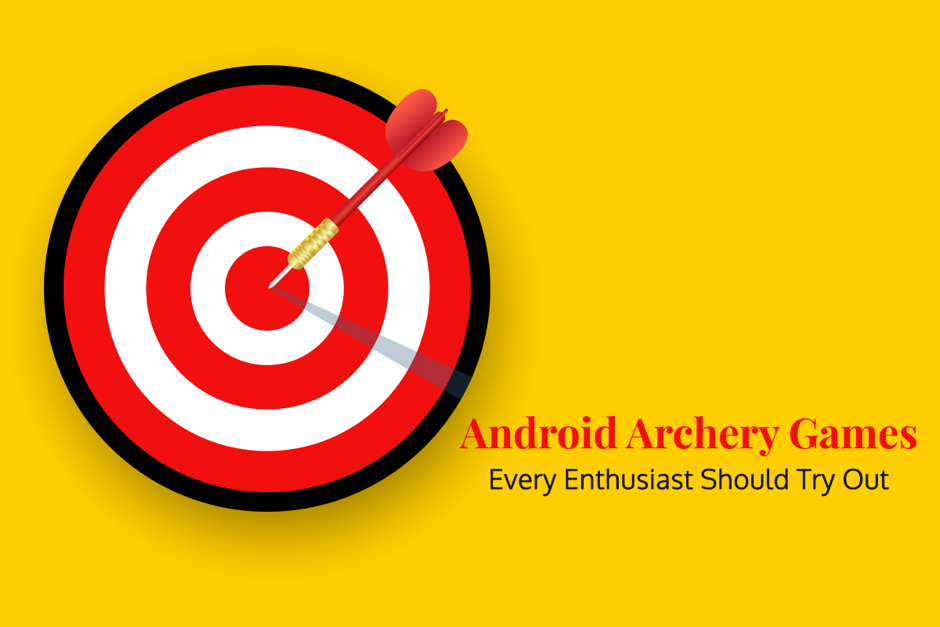 Archery Club
If you're a newbie, you will enjoy the vanilla archer experience presented by Archery Club. You will get a bow and arrow to hit a few targets. Of course, it would be best to hit the targets without missing them. The game has a typical progression system. The more you play, the more upgrades you get; you can use those upgrades to perform better.
The game even includes an online PvP mode, and you can face off against other players. It is free to play, but the microtransactions are not bad.
MPL Archery Game
The Archery Game on the MPL app is straightforward. You will find similarities between this online game with its offline counterpart. The objective is to shoot the moving bullseye targets and collect points.
The target is a circular board, and it has stripes divided into ten different rings. One is an archer's lowest point, and ten is the highest.
Download the app and enjoy the real-life experience created by the app. Archery Game play online is enjoyed as a 1V1 battle, or you can participate in tournaments and win cash rewards.
Shooting Archery
Shooting Archery is a 3D archery game, and adults and young gamers enjoy it. There's a pleasant feeling as players pass through several challenges and score points.
The game is free of any blood, brutality, or foul language. Instead, it offers simple touch control, so you can quickly master the art of aiming and shooting targets. Furthermore, the game includes a different weather system, and it is a first-person shooting game. At every level, the difficulty is cleverly distributed.
Archery Master 3D
You cannot go wrong with Archery Master 3D. It is one of the top archery games on your mobile, offering a realistic simulation to mimic the real-life experience of holding a bow and an arrow.
The game features excellent 3D graphics, easy controls, and stunning animations. So take a deep breath, aim your target and shoot your arrows to hit the bullseye.
The game app has plenty of features, like four beautiful locations offering players a different arrow shooting experience. You can choose between pine forest, archery field, desert, and rainforest. Additionally, the Archery Master 3D game offers more than twenty pieces of archery equipment that enhances accuracy. Players can explore over 100 levels and enjoy different challenges.
Players can even complete one-on-one challenges with real players. You can get connected and use the Internet to enjoy this mode.
Ninja's Creed: 3D Sniper Shooting Assassin Game
Skipping Ninja's Creed is a cardinal sin if you seek your Android device's most fantastic archery games. As one of the most popular archery games, the app offers superb graphics and an excellent storyline. It also features sharp animations.
Ninja's Creed is an action game, and in it, you will be playing as the ninja assassin. You will enjoy sniping-feel with bows and arrows throughout the game.
The game stands out from the rest due to its extraordinary graphics that give players great details. It is a first-person perspective game, and that's why it is even more enjoyable. Players can indulge in real-life features in the game, like target-locking, strategy, reloading, etc.
Besides arrows, the game inventory holds several other medieval weapons. It even offers much more challenges and levels than other archery games.
Furthermore, the game can be enjoyed offline.
Archery Elite
In your spare time, you can enjoy playing the Archery Elite game. It is designed with excitement in mind, and this shooter game promises to make it worth your time. The game brings lots of fun with a user-friendly and straightforward interface. Players need to get their bow and arrow ready to aim and then release to shoot their targets. Then, ensure you hit the targets to score points.
Archery Elite is a multiplayer game it allows players to connect with their friends and compete with them. The game even offers different modes, such as PvP mode, deer hunting mode, and Wi-Fi battle mode.
If you prefer solo performance, a single-player mode is immensely satisfying.
If you aspire to become the bow master, you must unlock hundreds of shooting levels. The archery game allows players to explore multiple shooting arenas from the lawn, field, coast, and Iceland.
Do you dare to challenge your skills? If so, install this fun and fantastic simulation game and get acquainted with aiming and shooting targets. The game will keep you engaged for a long time, thanks to the realistic graphics.
The Bottom Line
These archery games for Android are designed to offer entertainment and help you hone your archery skills. You can enjoy the game solo or compete against your friends and other real-life online opponents. Before you know it, you'll become a pro.