We live in the world of the digital advancements and phones have become an inseparable device from our daily life. It has been estimated that an average person spends at least three hours of their life on their phone daily. Adding that to a week, which makes 27 hours and that is not a small amount of time at all. There are several reasons why people use their phones, and it could be for entertainment purposes, becoming more productive or communicating with friends and family. All these actions are performed through apps. Apps are the portal that take us to the virtual world and as such, there are millions of them pertaining to various categories.
You may like: Best Overwatch Skins in 2023: How to Win Free Skins!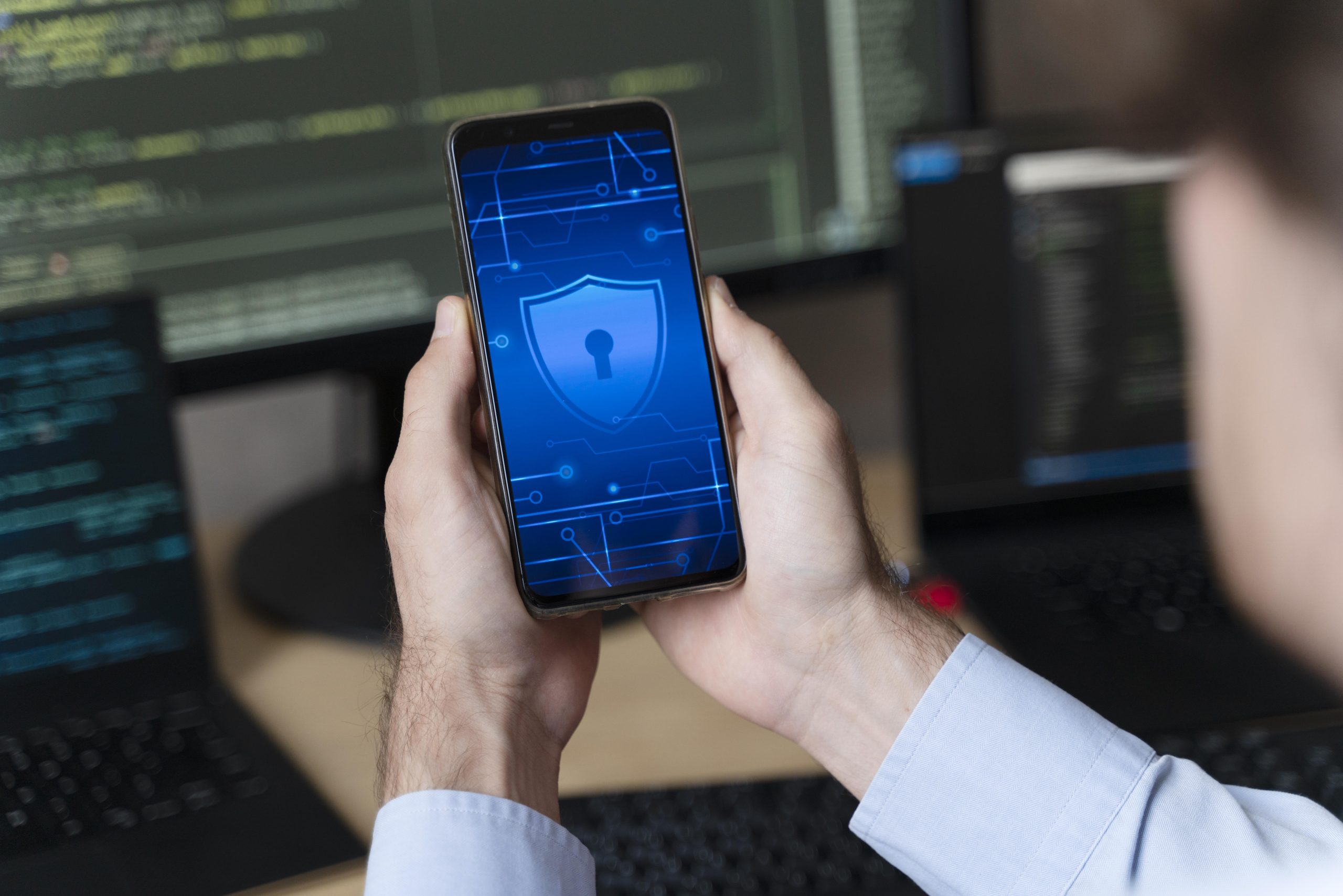 However, there is an element that is very frequently talked about regarding the digital world and that is safety. Since there are so many apps that exist, it is more than important to prioritize our security when we deal with them. So, let's say you want to play online crypto slots, but don't know which app is the best one or which is a potential scam. Well, there is essential information to look for to be safe when downloading and installing apps on your phone and in today's article, we will show you how to have a secure mobile experience. Let's get into it!
1.  Read User Reviews and Ratings
Do you also go online and read reviews and ratings before booking a hotel or before purchasing an item from an online site? Does that help you decide whether this thing is worth buying? Well, it's the same for apps. Most of the apps that exist are given ratings based on the performance. However, some of them like Blackmart Alpha, have articles written as a review for the app and all its features. User feedback is crucial for applications that are used on smartphones because this way you are getting firsthand opinion from someone that is already experienced. In such cases, there are ratings out of five stars but also comments that tell you what is good and what is bad about the app. So, be aware and lookout for apps that have negative reviews or low ratings.
2.  Verify Developer Credibility
There is always a developer behind every app that created it. Usually, the name of the developer is given right under the name of the app. One way of making sure that the app is safe to use is to check who the developer is and research its credibility. Although some of the developers might be new and credible, the ones who are established and have a history of creating apps, are more likely to provide safety to their users. In this case, you would also need to check for the history of the developer, what they do and where they are based but also previous releases, since this is an information that is usually given for well-established developers. On the other hand, you might also want to check the user experience, which is the reviews and ratings of the developer.
3.  Check App Permissions
When installing an app, you are usually given the option to agree to the terms and conditions of the app. We are aware that reading this information is usually skipped because of the huge amount of information that is given in this document. Nevertheless, it is important to at least check what permissions is the app asking for. In most cases when an app is not trustworthy, it requests permission to access data on your smartphone that is an immediate red flag. For instance, a suspicious app might ask to access your camera, microphone, calls and messages, storage, location and so on, and these are permissions that you should never allow an app to have.
4.  Install Mobile Security Software
If you feel like you cannot identify any of these elements on your own, then there is different reputable software that can do it for you, and you simply need to download them on your device. For instance, security software such as Avast, McAfee, Norton, Bitdefender and Kaspersky which offer users a secure mobile experience by taking care of any cybersecurity threat that an external app might pose. These security apps are also a terrific way of detecting suspicious activities of apps which we might overlook, such as apps that access our current locations while we are not even using them.
Conclusion
The need to protect our safety and security while installing mobile apps has increased as we keep using our smartphones more and more. We have shown in this article that you can reduce the dangers involved with installing apps for your phone by following the advice given, which includes reading reviews and ratings, checking on the developer, and being wary of unauthorized sources. By being initiative-taking and putting safety first, you will ensure having a safe and satisfying mobile experience.