The design of casinos goes beyond aesthetics; it is a strategic combination of architecture, lighting, sound, and layout aimed at creating a specific atmosphere that influences players' behaviors and emotions. Casino designers leverage psychology to maximize player engagement and spending. Understanding the psychology behind casino design can help players make informed decisions and maintain control over their gambling experiences. In this article, we will delve into the key psychological aspects of casino design and how they influence players' behavior and play.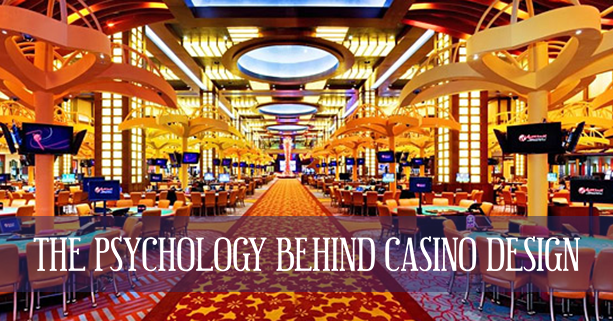 I. Ambiance and Atmosphere:
Sensory Stimulation: Casinos deliberately use sights, sounds, and smells to create an immersive and stimulating environment that captivates players and keeps them engaged.
Excitement and Escapism: The energetic and vibrant atmosphere in casinos promotes a sense of excitement and escapism, making players feel relaxed and eager to stay longer.
II. Layout and Maze-Like Designs:
Confusing Layouts: Many casinos use maze-like layouts with winding pathways to disorient players and make it challenging for them to find exits, encouraging prolonged play.
No Clocks or Windows: The absence of clocks and windows inside casinos prevents players from keeping track of time, further encouraging them to stay longer.
III. Slot Machine Psychology:
Near-Miss Effect: Slot machines are designed to create near-miss experiences, where the symbols just miss forming a winning combination. This illusion fuels the belief that a win is just around the corner, motivating players to continue playing.
Reward Schedules: Slot machines use variable reward schedules, providing random payouts to maintain player excitement and anticipation.
IV. Color Psychology
Warm Colors: Casinos often use warm colors like red and orange, associated with excitement and stimulation, to create a sense of energy and urgency.
Blue and Green: Blue and green colors are used in relaxation areas or lobbies, allowing players to take short breaks from the intense gaming environment.
V. Strategic Placement of Amenities:
Restrooms and Bars: Restrooms and bars are often placed deep within the casino to encourage players to pass by more gaming areas and increase the likelihood of additional play.
Cashier and ATMs: Cashiers and ATMs are strategically located near gaming areas to facilitate easy access to funds, encouraging players to continue gambling.
VI. Use of Psychology in Table Games:
Dealer Interaction: Table games often involve human dealers who engage players in conversation, fostering a sense of camaraderie and enhancing the overall gaming experience.
Social Facilitation: Table games can create a social environment where players' actions may be influenced by the behavior of others.
Conclusion:
The design of casinos is a carefully orchestrated process that leverages psychology to create an engaging and immersive environment for players. From the sensory stimulation and strategic layout to the psychological tricks used in slot machines and table games, every aspect of casino design is designed to influence players' behaviors and emotions. Being aware of these psychological tactics can help players make more informed decisions and exercise self-control during their gambling experiences. Understanding the psychology behind casino design empowers players to enjoy the entertainment aspects of casinos responsibly while staying in control of their play and budget. Contact us for more information on PG Slot at https://www.enjoyjerusalem.com/.