All of us are living in a world where Artificial Intelligence is continuing to make astonishing leaps forward, and the topper of the table is undoubtedly ChatGPT. Although it is the most popular AI tool across the globe, many of us still have the question "What is ChatGPT". Don't worry, we have written this blog solely for those people.
This cutting-edge AI tool is like a linguistic acrobat, performing linguistic backflips and pushing the boundaries of what's possible in natural language processing (NLP). OpenAI, the developers of the powerful ChatGPT platform have lots to offer. So, let us tell you everything you need to know about "What is ChatGPT?"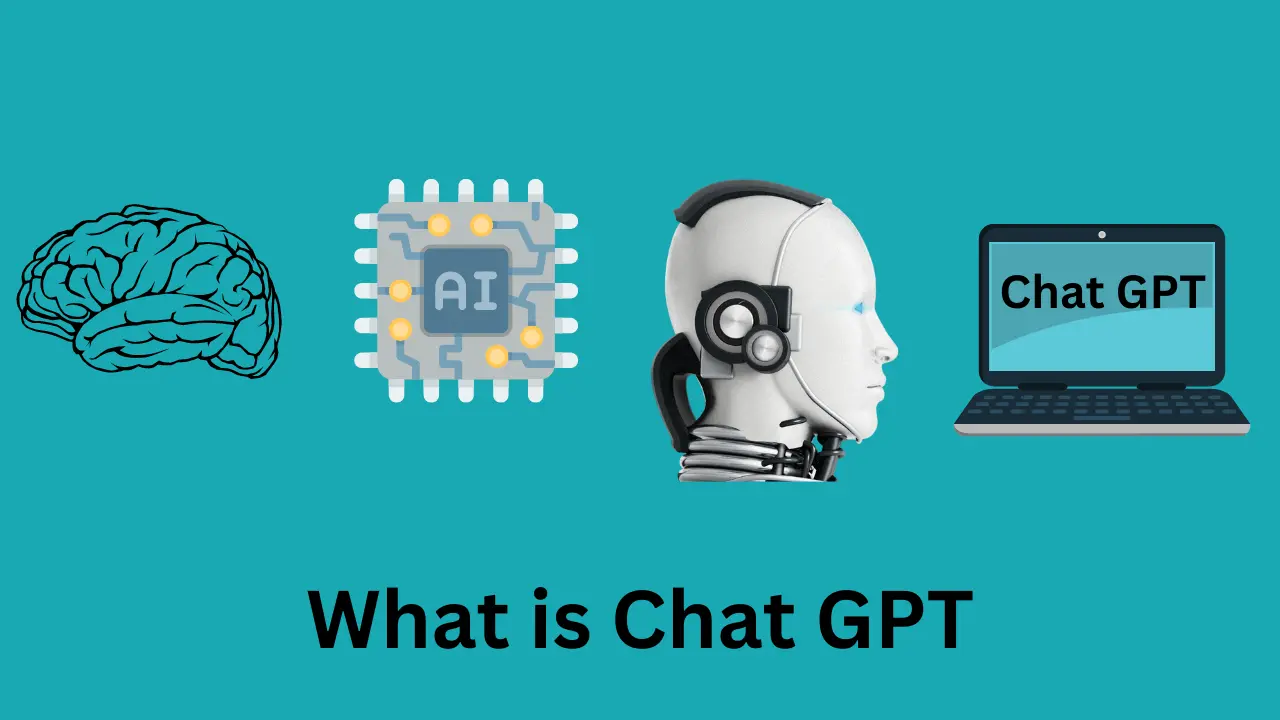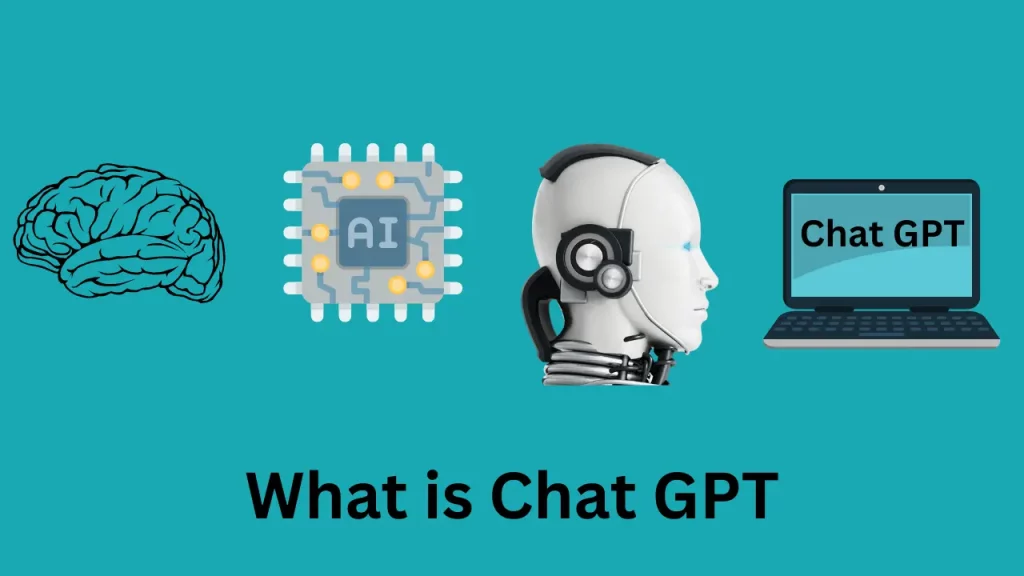 What is ChatGPT
In simple words, ChatGPT is an advanced Artificial Intelligence language model that was developed by OpenAI that is able to generate coherent, contextually relevant, and human-like text responses in a conversational manner.
ChatGPT works through a combination of deep learning and a vast dataset. OpenAI researchers have programmed the platform in such a way that it constantly trains itself on a diverse range of internet text to understand language patterns. When given a prompt, ChatGPT will analyze the input, identify patterns, and then accordingly generate a text-based response on what it has learned.
If you think that ChatGPT will talk to you like a robot, you are wrong as it can maintain context in conversations. This technology enables it to answer questions, provide information, and engage in text-based conversations across various applications, but it doesn't possess genuine comprehension or consciousness. Now that you have a basic answer to the question "What is ChatGPT", let us tell you more about this powerful AI tool.
Key Features of ChatGPT
Natural Language Understanding
ChatGPT is able to do what it boasts, by having exceptional Natural Language understanding capabilities because of its NLP developments which allow it to comprehend user queries, context, and intent, enabling it to generate contextually relevant responses in a conversational manner, which eventually has made it so popular
Context Retention
One thing that not many people will understand even on knowing "What is ChatGPT" is that this AI tool can maintain context over multiple user turns in a conversation, which allows it to have more coherence and meaningful interactions, as it remembers and references prior messages in a dialogue.
Multilingual Competence
Contrary to popular belief, ChatGPT can understand more than one language. Unlike many AI tools available in the market, ChatGPT is proficient in multiple languages which facilitates its global reach and engagement with diverse audiences.
Flexible Integration
One thing that has helped increase ChatGPT's tremendous growth is its ability to integrate into various platforms and applications, allowing users to seamlessly incorporate ChatGPT into websites, chatbots, mobile apps, and other digital interfaces.
Sophisticated Learning and Improvement
Another thing that has made people use ChatGPT more than any other AI tool in the market is its ability to learn and improve over time with additional training and fine-tuning in a far more sophisticated way than other AI tools.
Advantages of using ChatGPT
By now you know What is ChatGPT, but let us take you into a deeper world of ChatGPT and talk about the advantages of using ChatGPT in your personal and professional lives.
Efficiency and Speed
ChatGPT's ability to swiftly provide accurate information and generate text makes it a powerhouse for enhancing user's efficiency in completing tasks Irrespective of what task you give to ChatGPT, whether it's answering customer queries, drafting content, or assisting with data analysis, ChatGPT will streamline these tasks for you that would otherwise be time-consuming for each user.
Scalability and 24×7 Availability
Irrespective of how hard-working a person is, at the end of the day, each of us is a human and we can only handle a limited amount of work. This is where ChatGPT comes in, as it can handle an infinite number of inquiries simultaneously, ensuring customers receive assistance promptly, even during peak hours or across different time zones, which allows users to scale their availability and contribute to superior customer satisfaction.
Cost-Effective Automation
Users have started to understand that by using ChatGPT you can automate a lot of your tasks that may be resource-intensive. Using automation can significantly reduce operational costs allowing your businesses to cut down on expenses without sacrificing the quality of work.
Customized Usage Through Plugins/Extensions
The answer to "What is ChatGPT" is technically never-ending because of its ability to change its meaning from person to person, thanks to its ability to personalise using Plugins. You can find numerous plugins on the market depending on what you want to achieve. One of the best ChatGPT extensions that can enhance your productivity is ChatGPT for Chrome Extension.
Data-Driven Insights
Data is Gold. You have probably heard it more than any phrase in recent times. But you should also know what is more valuable than this gold is the ability to know how to use these datasets, which ChatGPT does. ChatGPT has amazing analytical capabilities which allow it to analyze vast datasets to extract valuable insights, aiding businesses in making informed decisions, identifying trends, and optimizing their strategies.
Use Cases of ChatGPT
Customer Support and Service
One of the most common uses of ChatGPT is employing it as a virtual customer support agent as it can aid in providing instant responses to customer inquiries, troubleshooting issues, and offering guidance. As we mentioned earlier one of the advantages of using ChatGPT is its 24/7 availability which helps users in ensuring consistent and efficient support, enhancing overall customer satisfaction.
Content Generation and Copywriting
Content is being consumed at a faster rate than ever before which has also given an immense rise in demand for content creators and copywriters. This has given another brilliant use case for AI tools like ChatGPT that can help businesses as well as individuals by helping in content creation, including blog posts, product descriptions, marketing copy, and social media updates. It assists in generating high-quality, SEO-friendly content at a fraction of the time and cost.
Market Research and Data Analysis
As mentioned earlier, ChatGPT can analyze large datasets, extract insights, and generate reports which has made it a growing platform when it comes to aiding businesses in market research, competitive analysis, and data-driven decision-making, providing valuable intelligence for strategy development. Although this is one of the use cases that still needs some work before you can completely rely on AI tools.
Education and E-Learning
In the post-COVID era, the E-learning sector has tremendously grown. People across the globe have started using ChatGPT as a virtual tutor that can provide explanations, answer questions, and assist users with homework. The thing we like the most about ChatGPT when it comes to e-learning is its ability to offer personalized support to students using its context retention ability.
Virtual Personal Assistant
Ask any successful executive and they will tell you that their Personal Assistant plays a huge role in making their lives more productive. This is now accessible to all of us by using ChatGPT as a virtual personal assistant to manage tasks, set reminders, schedule appointments, and provide information on various topics, enhancing productivity and organization. There are a number of plugins and Google Chrome extensions that you can use to do so.
Limitations of ChatGPT
Lack of Real-Time Information
If you have ever used ChatGPT, by now you will have learnt that ChatGPT doesn't have access to real-time information which is a major drawback of using this AI tool as ChatGPT will not be able to provide up-to-date information on rapidly evolving topics or current events.
Generating False or Misguiding Information
Although ChatGPT has proved to be a reliable AI tool, drawing from our experience, there have been instances where ChatGPT has generated text that is factually incorrect or misleading. This is why we recommend users to not trust ChatGPT with extremely critical applications like medical diagnosis.
No Emotional Understanding
It is no new news that even 2023 is too early for humans to expect any type of emotional understanding from AI tools like ChatGPT which is why it cannot recognize or respond appropriately to users' emotional states.